KYS Career & Education Fair 2023 Participant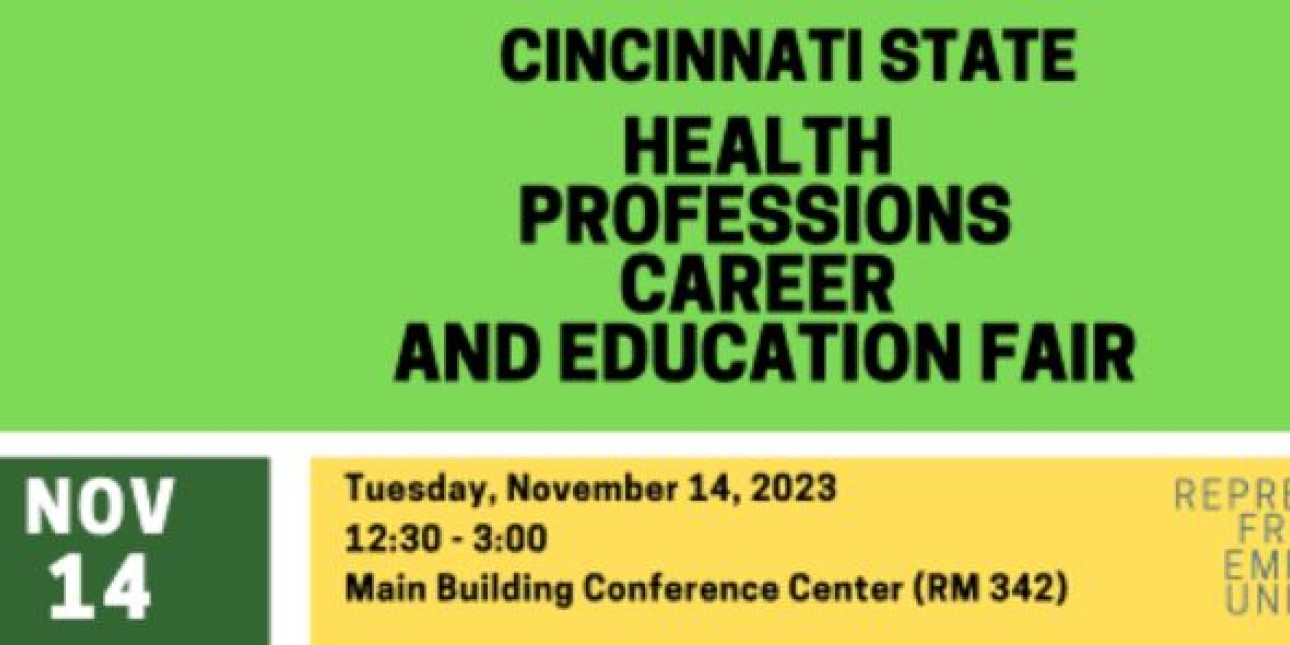 Health Professions Career & Education Fair (In-Person)
Who Should Attend?
Students and graduates seeking positions within the healthcare employers
Students and graduates exploring options to pursue healthcare-related bachelor's degree programs
Students who are exploring career options and want to better understand the needs of employers
Why Attend?
Meet employers seeking student NOW for current openings and future openings
Check out CState CareerLink for the most up to date listing of employers attending – click here – information is available in the "Events" tab.
How To Register to Attend?
Current students can register to attend via CState CareerLink. This will also have the most up to date list of employers attending and employment postings.
To access CState CareerLink, please enter your username and password. Your username is your SurgeMail email address (including @cincinnatistate.edu). Your password is the same as your password for SurgeMail/MyCState/Blackboard
Need Interview Attire? Check out these resouces: